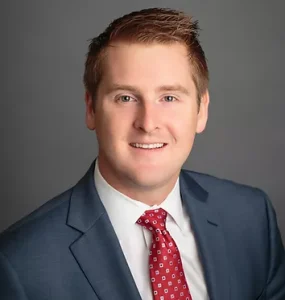 Direct Dial Number: 248.740.5692
To send an Email | Download vCard
Practice Areas:  Estate and Trust Administration, Medicaid Asset Protection Planning, Probate Litigation
William E. Haines II graduated with a juris doctorate degree from Michigan State University College of Law.  He specializes in Estate and Trust Administration, Medicaid asset protection planning, and probate litigation.  He is currently a member of the Probate and Estate Planning and Elder Law and Disability Rights sections of the Michigan bar association.
William treats each legal question with compassion and focus as he determines the most efficient and direct solution.  William works to respond in a timely manner to resolve any issues that arise.  He uses all available technology and current law to advocate for his clients.
When he isn't practicing, William and his wife, Rebecca, enjoy their time wake surfing, going to the Detroit Zoo, and exploring Michigan.
Education:
J.D., Michigan State University, College of Law
Bar and Court Admissions:
State Bar of Michigan
Memberships:
Back to Attorney Directory