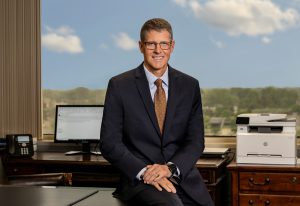 A Message from Brian H. Rolfe
I hope everyone is having a safe and relaxing summer. As usual, it has been busy around the Kemp Klein offices. Please help me welcome two attorneys who joined the firm this month: William E. Haines II and Neal Nusholtz. I would also like to congratulate Joseph P. Buttiglieri, Alan A. May and Ron Nixon on their recent court victories and accomplishments.
 
In this issue of the Commentator, we highlight our Alternative Dispute Resolution practice. This area of the law continues to heat up as clients increasingly choose to manage disputes outside of court. Our mediators are highly skilled and have excellent reputations in the courtroom setting as well as the ADR arena.
 
There are many great things happening at Kemp Klein this summer and we plan to continue this momentum throughout the rest of the year.