Tag:
breached fiduciary duties
&nbsp
Zawideh Successfully Defends Trustee Against Claims of Fraud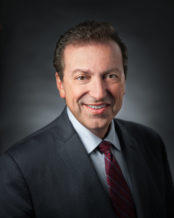 Twenty years ago, the Settlor, a widow, established a trust for the benefit of her daughter, "Jane Doe" ("Jane"), Jane's two sons, and the Settlor's son, "John Doe" ("John"), and daughter-in-law, "Mary Roe" ("Mary"). The Trust nominated Jane as the successor trustee of the trust, except as to that portion of the Trust that was to benefit John and Mary; for John and Mary's trust, the Settlor nominated her CPA as the successor trustee. Under their trust, on the Settlor's death, John and Mary received two cars and the Settlor's home, or the proceeds of that home to be used to purchase another home, plus their trust was to be funded with cash to be used for John and Mary's benefit.
Settlor died eighteen years ago. Last summer, Mary brought an action against the CPA demanding an accounting of the trust and claiming that the CPA breached her fiduciary duties to Mary regarding payment of funds for Mary's maintenance. Six months later, Mary amended her petition to add Jane, claiming that when the settlor died, Jane "fraudulently" underfunded John and Mary's trust by over a quarter of a million dollars. Jane retained The Kemp Klein Law Firm, and attorney Robert Zawideh immediately noticed up Mary's deposition. At her deposition, Mr. Zawideh got Mary to admit that Jane owed her no duties, and that she had no evidence to support her claims against Jane. Minutes after the end of that deposition, Mr. Zawideh explained to Mary's attorney that if he did not immediately dismiss Jane from the case, that both he and his client would be subjected to a claim for sanctions. The following day, counsel wrote to Mr. Zawideh agreeing to have his client dismissed from the lawsuit.
&nbsp