Tag:
vacant Florida real estate
&nbsp
Robert Zawideh Convinces Bank to Set Aside $540,000 Judgment in Exchange for Pennies on the Dollar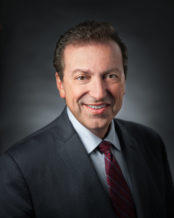 Like so many other real estate investors, Attorney Zawideh's client suffered substantial losses when the real estate market collapsed in 2008. The Client invested approximately $600,000 in vacant Florida real estate, and financed that property with the Plaintiff Bank. When the market collapsed, the bank filed for judicial foreclosure in Florida, and also sought a deficiency judgment for the difference between the value of the property and the remaining debt on the loan. The bank submitted an appraisal claiming that the same property they appraised for approximately $500,000.00 was now worth less than $100,000.00. Receiving no response from the client, in 2013, the bank obtained a default judgment against Mr. Zawideh's client of approximately $540,000.00.
In 2016, the bank sought to domesticate the judgment in Michigan in order to begin collection proceedings. Once Mr. Zawideh was retained, he researched the Florida court filings and found that the process server who claimed to have served Mr. Zawideh's client filed another Proof of Service attesting that he served another defendant in the case at another location on the same date at exactly the same time. Still, the bank stubbornly refused to set aside the judgment until after the deposition of the process server revealed that his assertions were completely indefensible. Thereafter, the bank agreed to set aside the Florida Judgment and dismiss all the proceedings in exchange for $10,000.00 paid over time.
&nbsp