&nbsp
Zawideh Defends Widow's Inheritance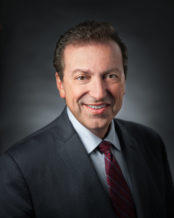 Petitioner, Mr. Zawideh's client, married her late husband ("the decedent") in November 2002, after a two-year engagement during which they lived in different states. Two days before their wedding in Michigan, her then fiancé picked up the Petitioner from the airport and told her for the first time that his aunt, the matriarch of his family, who employed decedent and controlled his finances, wanted decedent and petitioner to sign a prenuptial agreement that would leave Petitioner with nothing in the event of the decedent's death. The alternative was that the aunt would not allow them to get married. This demand put Mr. Zawideh's client under tremendous pressure to sign the agreement. To get Petitioner to sign the prenup, decedent assured her that it was merely a formality and that it was just something to please his aunt. Given the stress of the moment, Petitioner relied on decedent's word and signed the prenup after meeting with decedent and an attorney who represented both the decedent and his aunt. To complicate matters, decedent and petitioner signed a postnuptial agreement one year later that also left Petitioner with nothing in the event of either divorce or decedent's death.
The aunt passed away 12 years later, leaving everything to the decedent. After the aunt's death, decedent and Petitioner agreed that neither the prenuptial nor the postnuptial agreements would be honored or enforced. But before they took action on that agreement, decedent's health began to dramatically deteriorate. By December of 2016, decedent was diagnosed with kidney failure and was on dialysis three times per week. In August of 2017, decedent instructed his attorney that he "wanted to take care of" both petitioner and his nephew. Unfortunately, the attorney took no action on decedent's instructions until December of 2017, after decedent was gravely ill and admitted to the hospital. The attorney then spoke to his law partner and advised him that decedent wanted to update his estate plan and advised him about the prenuptial agreement. The partner waited until decedent was well enough to have the discussion, which he did on December 28, 2017 in decedent's hospital room. Unfortunately, the partner did not get into specifics because the Petitioner and the nephew were present. Although he did mail to decedent at his home an estate planning template for decedent to fill out, the decedent died within the week and never made it home.
Immediately after his death, several family members, many of whom had not spoken to or seen the decedent in years came forward to – as one of them testified – "enforce [decedent]'s wishes." Robert Zawideh aggressively attacked the circumstances of the signing of the two agreements and sought to prove that, regardless of those circumstances, the decedent and the petitioner verbally agreed to dispense with them. Significantly, there existed an approximately 15 year old deposition transcript where decedent testified to ownership of a large asset not disclosed in the prenuptial agreement. After two years of litigation, 11 depositions, extensive discovery and multiple cross motions for summary disposition, the parties agreed that, instead of receiving nothing, Petitioner will receive approximately 1/3 of her late husband's $3.1 million dollar estate.
&nbsp