Tag:
widower with no children
&nbsp
Zawideh Defends Widow's Inheritance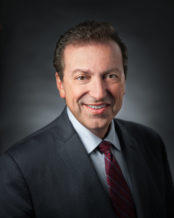 The decedent was a widower with no children of his own. From 2007 – 2011, using his own attorney, decedent created his estate plan and amended it several times. Initially, following the death of decedent and his wife, decedent left 50% of decedent's assets to Plaintiff, with the other 50% to Defendant and his father. Two years later, decedent reduced Plaintiff's share to 1/3, with Defendant and his father each receiving 1/3 of the trust. After moving into a nursing home, Plaintiff visited decedent less even though his business was across the street. Defendant and his family continued to regularly visit with the decedent at least twice a week. Thereafter, decedent removed Plaintiff completely from his estate plan. This occurred on 3 different days, in 6 different documents over a 20-month period.
Plaintiff accused Defendant of working with decedent's attorney to remove Plaintiff from the estate plan. Plaintiff's evidence of this was the fact that decedent's attorney rented space from Defendant and his father one day a week and periodically shared a receptionist/legal assistant. Plaintiff also established a presumption of undue influence at trial, i.e., that Defendant had a confidential or fiduciary relationship with decedent, that he had an opportunity to influence the decedent, and that he benefited from the changes to the estate plan.
The Court, however, found that Defendant rebutted the presumption. Every witness testified decedent was strong-willed, even feisty, and made his own decisions. This was borne out in an audio recording where decedent clearly stated he took good care of Plaintiff and his family and that Defendant and his family had done far more for the decedent. The Court further found no evidence that Defendant was "guiding" decedent's attorney "behind the scenes". That lack of evidence regarding the connection between decedent's attorney and Defendant was significant in light of all the other testimony presented.
The Court also noted that an important indicator of undue influence is whether the testator or grantor had been isolated from family and friends since isolation from other formerly trusted people could indicate an attempt to assert control over the victim. In this case, multiple witnesses testified that Defendant never discouraged or prevented decedent from contacting anyone, even Plaintiff or his family. Defendant took decedent to the Plaintiff's restaurant and did not restrict or attempt to restrict visits by anyone to decedent when he lived in the nursing home. Nor was there any testimony that Defendant disparaged Plaintiff to the decedent.
According to the Court, there was no evidence that Defendant even attempted to isolate or control his relationship with the decedent. Further, Plaintiff never contradicted the evidence that decedent and Defendant were close. In fact, there was ample uncontradicted testimony that decedent thought of Defendant as a son.
For all these reasons, the Court found that Petitioner failed to carry the burden of demonstrating undue influence on the decedent by Respondent and therefore dismissed his claim.
&nbsp