Tag:
petitions for guardianship denied
&nbsp
Zawideh and Bisio Reinstate Guardianship and Conservatorship Petitions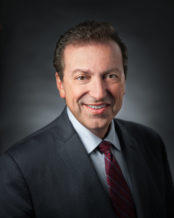 Robert Zawideh and Richard Bisio were retained by a brother and sister whose petitions for guardianship and conservatorship over their elderly mother were denied by the probate court.  Previously, the brother and sister, who were two of ten adult children, were represented by an attorney who did not notify them until nine days before trial that he had a scheduling conflict that prevented him from representing them at trial, and that they needed to find replacement counsel.  Despite their best efforts, the clients were unable to obtain substitute counsel in such a short time.  As a result, the day before the trial was to begin, the former lawyer filed a motion for withdrawal that was immediately granted (the order of withdrawal was time-stamped at 9:00 a.m. that same day).
Without trial counsel, subpoenaed witnesses, or exhibits, the brother and sister had no chance against their opponent, a seasoned, highly regarded probate trial attorney.  After the court dismissed their petitions, Bisio and Zawideh defeated counsel's efforts to have the probate court impose a $70,000.00 sanction against their client.  Then, Zawideh and Bisio succeeded in convincing the Court of Appeals to vacate the orders dismissing those petitions, and to give their clients their day in court.
&nbsp